A Popular Marine Life Destination
Richard Henry Dana (the author of "Two Years Before the Mast") considered the high bluffs and sheltered coves of this area of 
Southern California
 to be the most beautiful spot on the California coast. The Dana Point headlands are a prominent feature in Orange County geography. Stroll through the unique harbor, with interesting shops and restaurants. Attractions include a nature center and walking trails exhibiting "lost" plants of the Southern California coast. For more information click here
http://www.mydanapoint.com/discover/local-attractions
[space height="15″]
[divider]
[space height="15″]
Quick facts
[column col="1/5″]
[icon name="plane" size="2x"]
Suggested Airport Los Angeles Intl
[/column] [column col="1/5″]
[icon name="cloud" size="2x"]
Average Temperature 69.9°F / 21°C
[/column] [column col="1/5″]
[icon name="sun-o" size="2x"]
Annual Sunny Days  More than 280
[/column] [column col="1/5″]
[icon name="anchor" size="2x"]
Best Boating Season Year round
[/column] [column col="1/5″]
[icon name="line-chart" size="2x"]
Stay Aboard Index 4 stars
[/column]
[space height="15″]
[divider]
[space height="15″]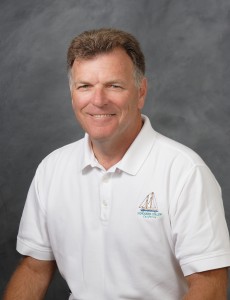 Featured Captain
Dear All, this is Captain Bob, welcome to my unique harbor Dana Point. She is shy so not as well known in the famous Socal coastal line. Rather she is an elegant, peaceful, beautiful . If you are looking for a place that combines mountains and clear water, here is the place you really want to be. The ocean in Dana Point is always warm, and the water quality is outstanding compared to other Socal beaches. The on water journey in Dana Point is all about fun and relaxation. I will show you around my harbor and stunning blue pacific ocean. Bring a beer or wine with you, the amazing on water journey is right ahead.
[space height="15″]
[divider]
   [space height="15″]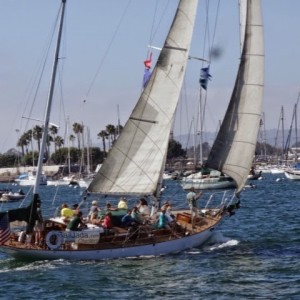 Featured Local Yacht
Welcome aboard, this is the "Curlew" sailboat. I am an historical 82' wooden schooner. I love my harbor and ocean, everyday sailing around with dolphins, seals, whales and seagulls. I really enjoy the time play around with them. I'm a large size yacht and can take over 30 guests to the water comfortably. Come with me and I will offer you a ride to the blue pacific ocean so that you may watch the mountainous coastline , and Catalina island looming from the water. Although I am a classic boat made in 1920s , fully restored into "ship shape and Bristol fashion" as old sailors like to say. Your comfort and enjoyment will be guaranteed.
[space height="15″]
[divider]
[space height="15″]
Lies Quietly Next to Los Angeles
[space height="15″]